Nestled in this rich, historic landscape, Springside Inn continues to offer the best of Finger Lakes atmosphere and hospitality.
Springside Inn is located across the road from the western shore of Owasco Lake, one of the Finger Lakes. This shimmering body of water takes its name from the Iroquois word meaning "crossing," and it stretches twelve miles long through winding scenic countryside.
At the foot of the lake, Native Americans fished and hunted more than two hundred years ago. They walked the quarter-mile from their village to this spot to get drinking water from natural springs found close to the ground's surface.
Hunting eventually gave way to agriculture, and in the early nineteenth century, this site was the Waring farm. In 1851, Rev. Samuel R. Brown came to Cayuga County to become pastor of the nearby Dutch Reformed Church. Brown, a missionary and teacher, also desired to start a school. He purchased the farm and built a boarding school. Reflecting the distinctive local landscape, Brown called the school Springside.
Galpin Hill, behind Springside, witnessed long tense nights in the years before the Civil War, when Harriet Tubman, an escaped slave herself and a leader of the Underground Railroad movement, hid runaway slaves in the thickets surrounding Springside's back yard. Legend has it that Springside itself was used as part of the Underground Railroad.
Brown left the area in 1859 to become a missionary in Japan, and Springside was eventually sold as a private residence. It passed through several owners until 1919, when an Englishman, Captain John Holland, opened the building as a summer resort. It continued in this role until the 1940s when it become a year-round hotel and restaurant, Springside Inn. In 1941, it was purchased by the Miller family, who ran the Inn until Bill Dove and Barbara (Miller) Dove assumed the operation, with help from their daughter Lois, in later years.
New Innkeepers Sean and Beth Lattimore, and their children Sydney and Sean Jr., invite you to experience tradition redefined.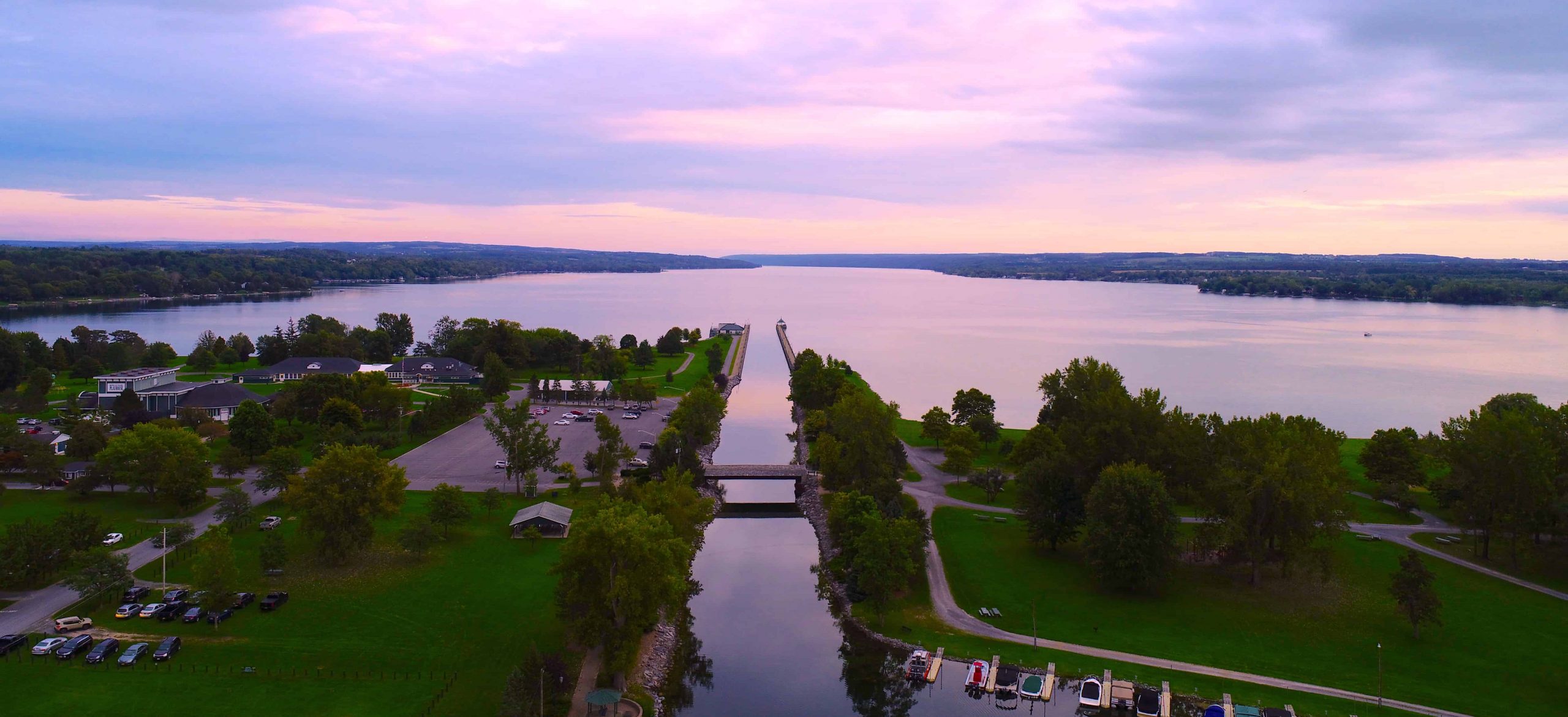 About the Finger Lakes Region
Springside Inn is in the center of an area rich in cultural and outdoor activities. Professional theater, dining, shopping, boating, golfing, walking/hiking, Downhill and cross-country skiing, and so much more are only minutes away.
The Finger Lakes Region is mainly known for its wine production. Self-Guided or Limousine-escorted tours of award-winning wineries are available. Make Springside Inn your home base for a rich, yet relaxing vacation.
For more information regarding these and other area attractions, pick-up a free travel guide at our front desk or go to: