Springside Inn in Auburn, NY offers the feeling of a bed and breakfast with the benefits of a country setting.
Enjoy a complimentary continental breakfast, private baths, free WiFi, in-room telephones, and air conditioning. The Oak & Vine at Springside restaurant is operated on seasonal hours. Please check for up-to-date hours of operation.
Please note that our overnight guest rooms are located on the second and third floor of our building. We do not have an elevator, but our friendly staff is happy to assist you with any accommodations at check in.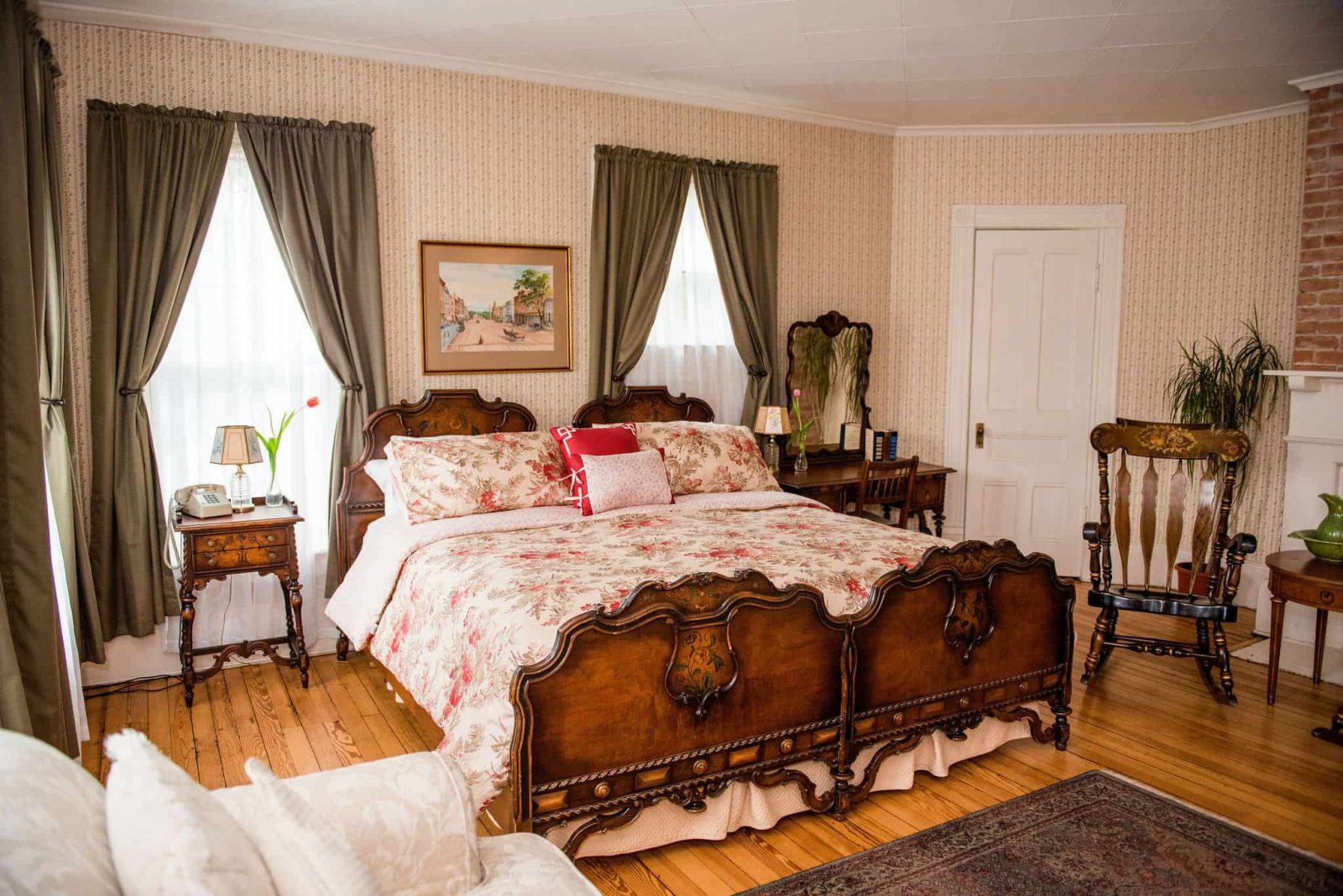 Spacious and full of light, this room overlooks our lovely front lawns and features:
King bed

Decorative fireplace
Private bath with stand-up shower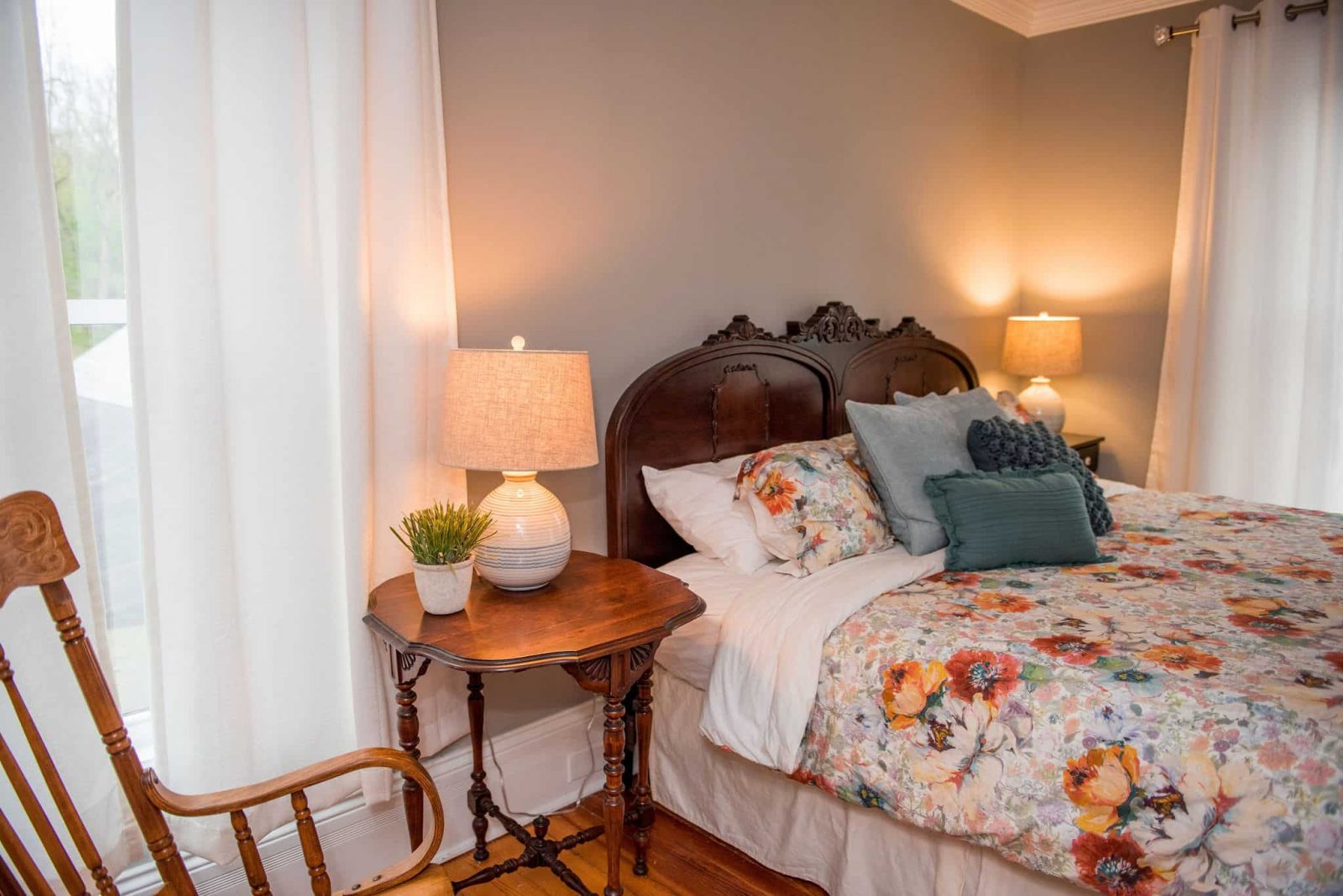 A cozy, newly-remodeled resting place with a view of our beautiful front lawns, featuring:
King bed

Private bath with walk-in tile shower and separate vanity area

View overlooking the front lawns
One of our latest renovation projects, this suite combines traditional elegance and relaxing comfort with warmth and convenience, featuring:
King canopy bed
Sitting area and kitchenette
Private bath with shower and tub
"Each of seven immaculate rooms is thoughtfully and individually decorated. Room 23, is large and richly dressed in Federal finery, with a separate sitting room featuring a brick fireplace, a carved four-poster canopy bed, burnished wood floors and paneling, and flat screen TV."

—Huffington Post
Reservation and Cancellation Policies
Check-in time is 3:00 pm. Check-out time is 11:00 am.
A credit card is required to secure a room reservation.
Reservations may be canceled without penalty ten days prior to scheduled arrival.
If a reservation is canceled within ten days of scheduled arrival, the party will be responsible for 10% per day past the ten-day window. (For example, if a reservation is canceled six days in advance, the party will be charged 40% of the reservation total.)
For group sales, please call 315-252-7247 for more information.